IE 10 on Windows8 - A few Windows tips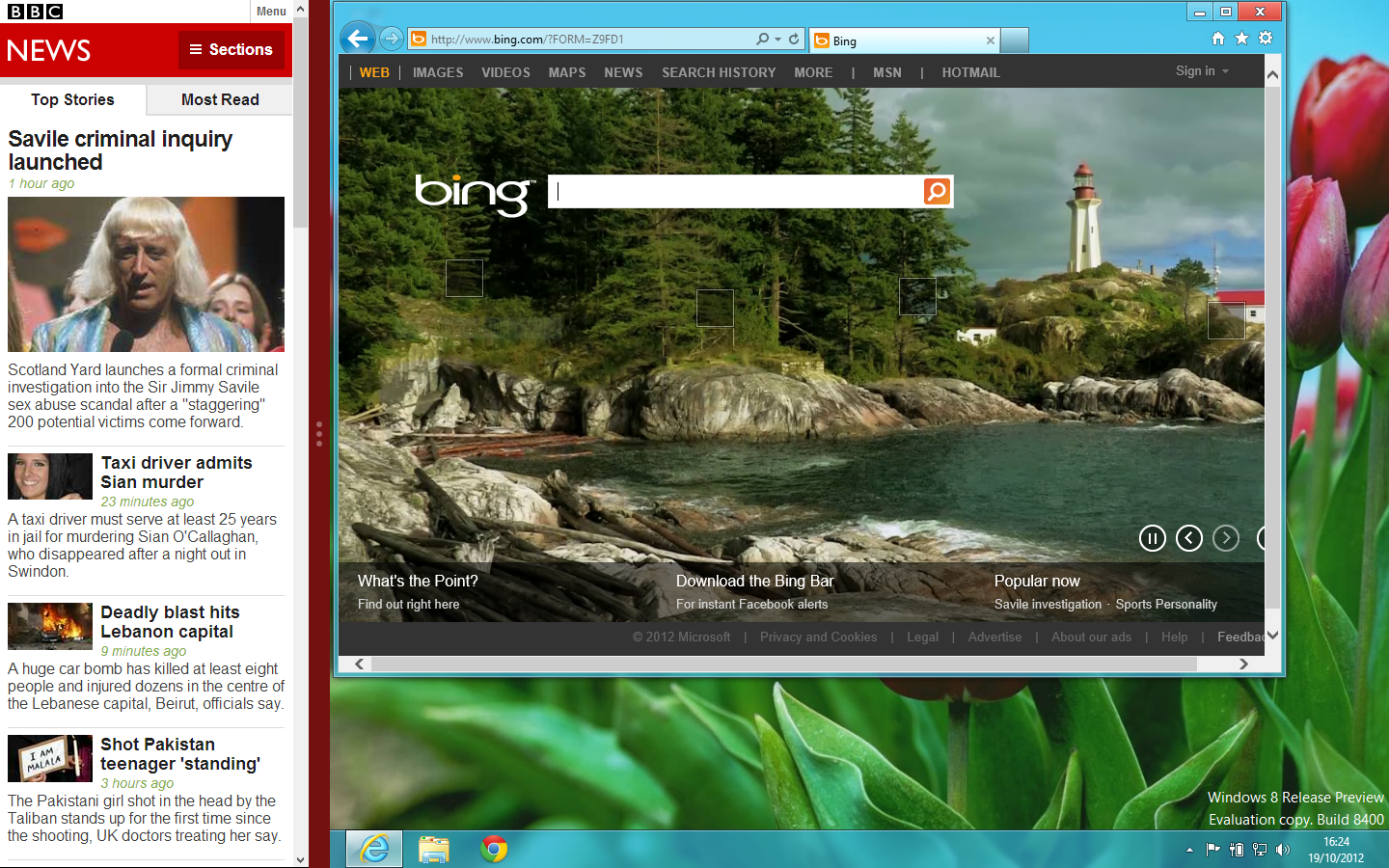 With Windows 8 now out, the final release of IE 10, both Desktop and Modern UI(formally Metro) browsers.  They are the same, but have very different user interfaces, one touch based, the other a conventional Desktop browser.  The RT verions, this is not Windows 8 RT, rather a seperate OS callled Windows RT, has an ARM implementation of the browser to.  
The best devices to get in order to test IE 10 on are probably the Samsung Ativ or the Microsoft Surface.  Both available now.
In testing out the browser, there are a few things to help you in terms of gestures and shortcut keys. 
Tags:

October 28, 2012, 3:01pm

3 notes